So... what makes happiness?
A fine balance between material comfort, physical health, financial stability, political safety, family life, and livelihood all carefully equalized on God's turntable?
A simple but universal question that Yi and I naively set out to answer as we left our homes in the Indian Himalayas with exactly... none of those things. No money or bank card, no phone and not much at all really, other than a tarp to sleep under, a set of orange robes, and the stubborn determination to make it entirely on foot to the world's largest Hindu gathering, 500 km away. Named the Kumbha Mela, it's known to reunite the worlds most revered Babas and wildest Sadhus who have been embracing simplicity and homelessness themselves since the beginning of time.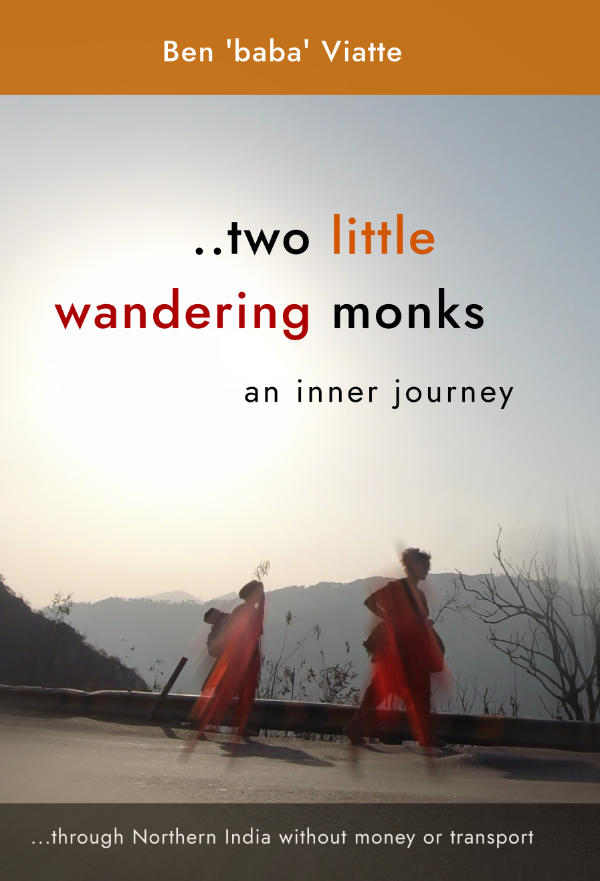 If you like the story, I'm also pretty excited to announce I wrote a book that you can find here on Amazon. It's a day-by-day rendering of the hand-written journal I carried with me all along, spending an hour on it every evening to make sure I kept every detail: the experience was so valuable I felt it was my part to share it with you.
.